CEH LABEL "McKinzie" Burlwood Dining Table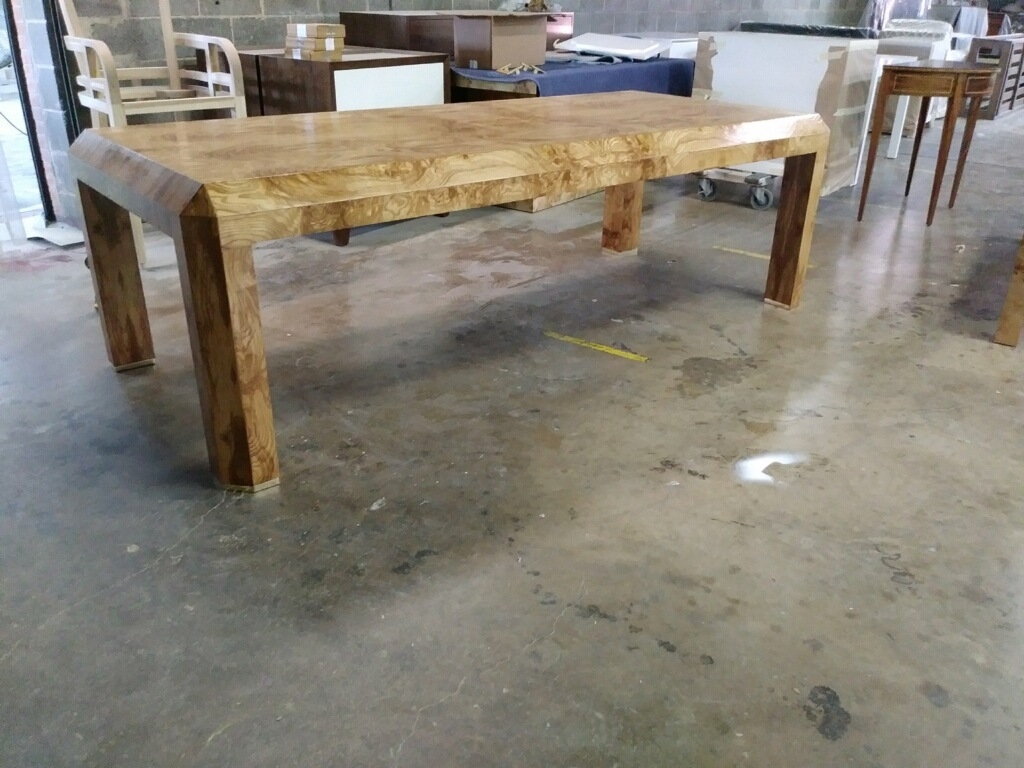 CEH LABEL "McKinzie" Burlwood Dining Table
Priced at:
90x40x30"H
Handcrafted Custom for your space. Beautiful geometric design inspired by vintage. Brass capped feet (optional)
Made by hand to order in your size, stain, sheen, and species!
Lead time is 10-15 weeks on average + shipping.
Please note that shipping outside the city of Dallas, TX is done by White Glove only, and is additional. Payment is due before or on delivery to third party shipper.